I have witnessed great technological advancements in the Dental Industry in the past 40 years. I am fortunate to continue to practice dentistry in my hometown of Spartanburg, South Carolina. Since I opened Stewart Family Dentistry in 1980, I have now seen children bring in their children to see me and I cherish the relationships I have with my patients. What hasn't changed over the years is the joy and satisfaction I receive witnessing the way a patient sees themselves after a procedure and has gained new self confidence in their smile.
I've always enjoyed working with my hands and when I was young, I knew I wanted to find a profession where I could help others. After graduation from Spartanburg High School, I earned a Bachelor's Degree at Wake Forest University and went on to the Medical University of South Carolina College of Dental Medicine, where I earned my Doctor of Dental Medicine. I am a proud Veteran, spending three years in the U.S. Army Dental Corps as a Captain where I proudly received the Army Commendation Medal.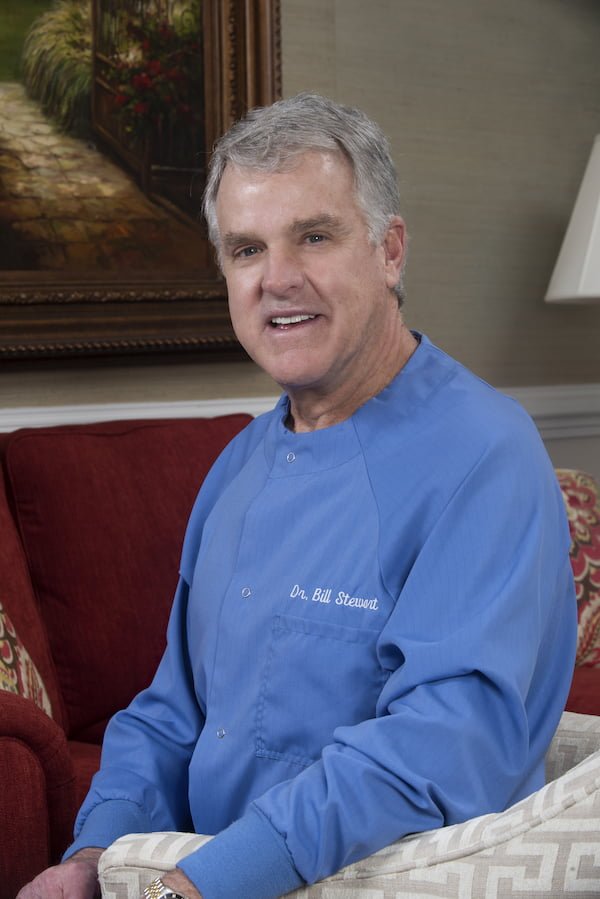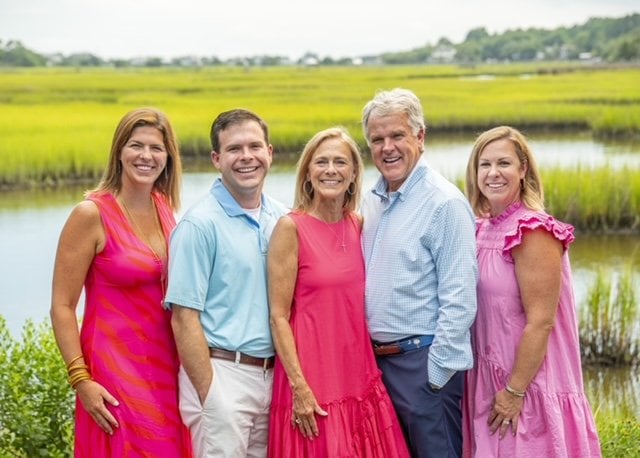 Along the way, I married my wife Patti, who you might first see when you walk into Stewart Family Dentistry. She's an invaluable asset who also has a medical degree, a BSN from MUSC. I am an active member of First Baptist Church, having served as Chairman of the Deacons and Church Council.
Spending time with my family is my favorite pastime. Patti and I have two daughters, one son and six grandchildren. We welcomed my son William into the practice in 2019. He earned his Doctor of Dental Medicine at MUSC. We are so proud of our family at Stewart Family Dentistry, and the privilege of serving you, our patients, your children and your grandchildren. We look forward to seeing you soon.
My Motto: "Love your neighbor as yourself"
- Dr. Bill Stewart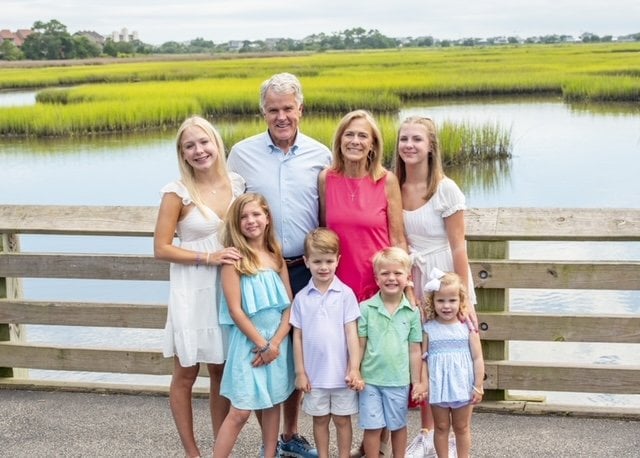 You May Not Know I…. went to college and was a fraternity brother with President Gerald Ford's son Mike. I can also slalom water ski a ski course.