Are you ready for a
Smile Makeover?
Cosmetic dental work is no longer reserved for celebrities and superstars. Today, at Stewart Family Dentistry, the majority of our practice involves cosmetic dentistry. Looking and feeling your best starts with your smile. It is very satisfying to improve a person's self-esteem through cosmetic procedures. Advancements in technology and research, as well as our commitment to providing patients with affordable services, make cosmetic dental procedures a reality for our patients.
We offer teeth bleaching, porcelain laminate veneers, all-ceramic crowns, partial and complete denture restorations and restoration of dental implants. At Stewart Family Dentistry, we close gaps between teeth, replace missing teeth with bridges or implants and restore decayed or broken teeth.
We are here to answer your questions and advise you on the best procedure to help you attain the smile of your dreams, whether that's replacing worn fillings, missing teeth, or restoring loose dentures that can improve the function of your bite and avoid long-term painful problems.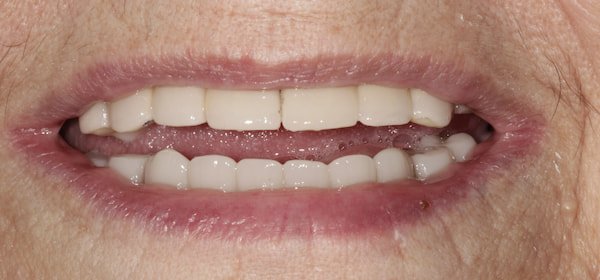 Looking for a whiter smile? Stains can be caused by aging, coffee, tea, wine, food coloring or darkened sodas. The tooth bleaching we offer safely lightens the color of your teeth and can last for several years. You also have the ability to touch up your whitened smile at a minimal cost after the initial investment.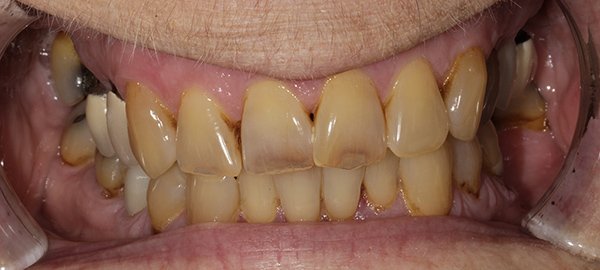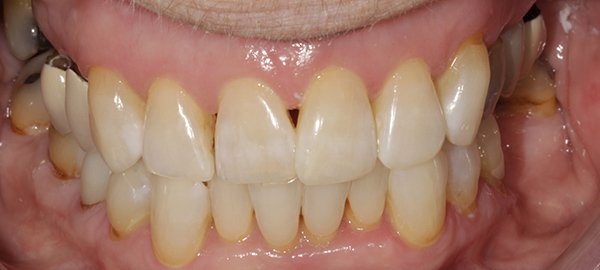 Dental veneers are customized, wafer-thin shells of ceramic material that adhere to the front surface of your teeth. Veneers can be used to treat a number of different cosmetic concerns, including, chipped, broken, discolored or uneven tooth alignment. A thorough evaluation will determine if veneers are best for you. Veneers can transform your smile with aligned teeth that look natural and blend with your surrounding natural teeth.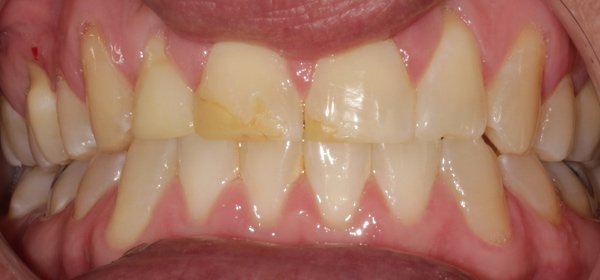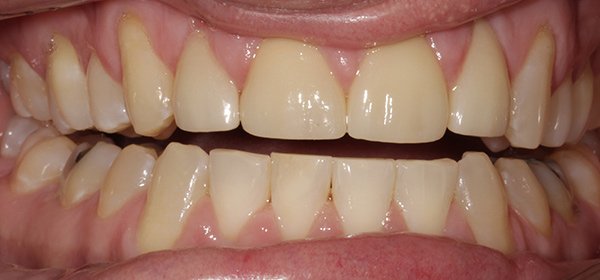 All-ceramic crowns are tooth-colored coverings used to strengthen a compromised tooth structure and repair problems caused by injury or severe decay. All-ceramic crowns are the best choice for giving you a natural-looking smile because they are color matched to your surrounding teeth and are resistant to abrasion and staining.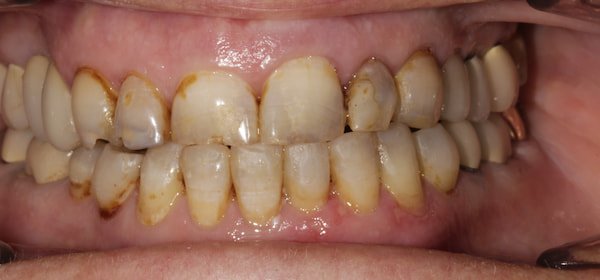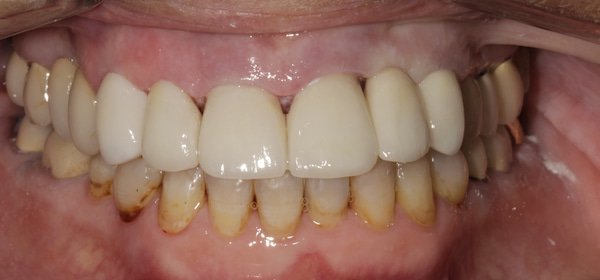 At Stewart Family Dentistry we do everything we can to save your natural teeth, but sometimes dentures and/or partial dentures are the best options. We understand you want to preserve your smile and we work hard to ensure we have the best fitting dentures based on your bone levels. Dental implants also add additional options to add retention of your dentures in multiple ways on different budgets to give you chewing power.