What is Restorative Dental Care?
Restorative dental treatments restore decayed, damaged, or missing teeth in order to maintain proper function and oral health. Our team at Stewart Family Dentistry is dedicated to an uncompromising level of excellence in restorative dentistry. We provide tooth-colored fillings, all-ceramic crowns, restoration of dental implants, overdentures, bridges, denture restoration and partials. We also offer sedation options for patients who are anxious about their dental procedures.
A dental implant crown or bridge is a restoration that both Dr. William Stewart and Dr. Bill Stewart is highly skilled at using when a patient needs to replace a missing tooth, or stabilize an ill-fitted or loose denture.
An implant crown consists of three parts; the base structure, a titanium screw or post, a custom abutment and a tooth-shaped covering called a crown.
High quality custom abutments are used as well as ceramic crowns to make the implant crowns or implant supported bridges look natural. Patients are referred to an oral surgeon or periodontist who will place the titanium "post" into the jawbone.
After the gum has healed around the embedded post, the restorative work is completed, fitting a crown and custom shaped abutment over the post. Implant dentistry prevents painful shifting in the mouth, malocclusions and uneven wear on your remaining teeth.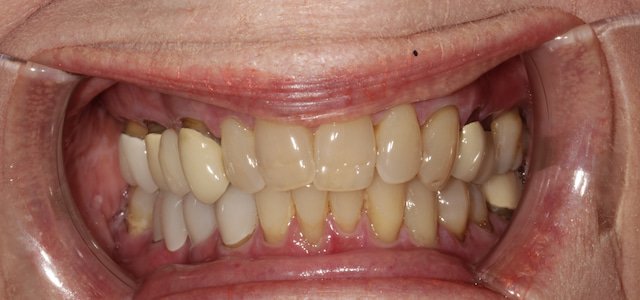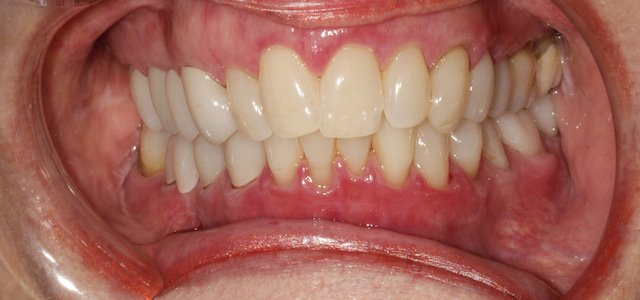 A crown is a tooth-shaped covering made of metal, ceramic or porcelain to restore strength and eliminate discomfort when you compromise the tooth's structure through injury or severe decay. The actual procedure consists of removal of tooth decay, taking exact measurements of the tooth and creating a crown that fits over the tooth structure, protecting and strengthening the remaining tooth structure and reinforcing the jaw.
We use bridges to fill an area left by a missing tooth or teeth. This is an alternative to implants when patients desire an alternative or when a patient's bone or health does not allow for an implant to be placed. We offer fixed bridges, resin bonded bridges and cantilever bridges, depending on each situation and the area where the missing tooth or teeth are located.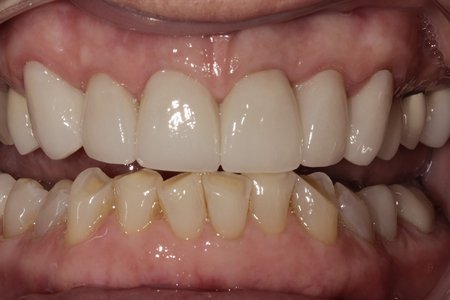 Dr. William Stewart is specially trained in the use of a new technology called CAD/CAM. CAD/CAM, which stands for computer-assisted design and computer-aided manufacturing, is an innovative dental restoration. This exciting technology allows for Dr. William to scan your teeth with a digital scanner, creating a digital model of your mouth. He then takes this model and custom creates a crown to fit your tooth. The crown is milled in our office.
This allows you to leave with your new crown on the same day! While not all teeth allow for same-day appointments, we can evaluate and let you know if your tooth meets the criteria to use this exciting technology.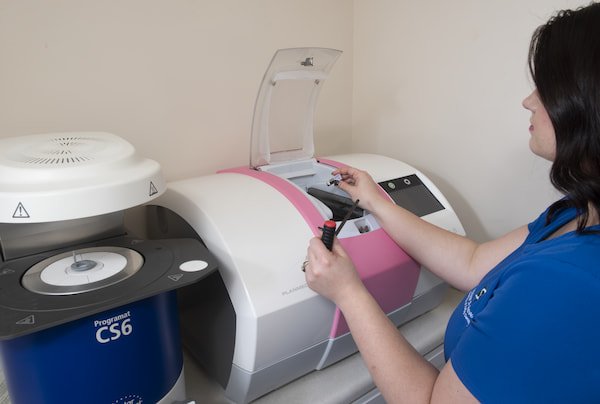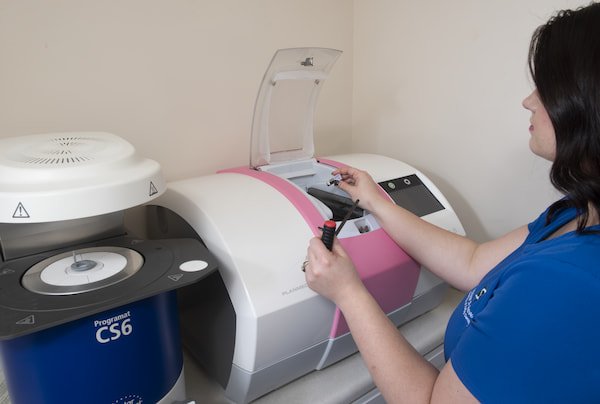 Joint pain can be excruciating and debilitating, caused or aggravated by many things. That is why at Stewart Family Dentistry we use a device called a Bruxguard Splint to treat patients experiencing jaw pain in the temporomandibular joint, commonly called TMJ.
The bruxguard is a clear, plastic appliance that goes in the patient's mouth over the upper teeth. The splint can help protect teeth from abrasion, and reduce strain on the muscles by allowing the upper and lower jaw to move easily.
The goal of splint therapy treatment is to minimize the damage of bruxism, or teeth grinding and clenching. Splint therapy also helps to avoid damage to the temporomandibular joints, stabilize the patient's bite, prevent tooth damage and eliminate pain and discomfort. We have found a majority of our patients get relief with an appliance. A few patients may also need physical therapy treatment. We will monitor your progress closely and make any necessary referrals.